Bounce Houses

Bounce Houses are a fun and exciting way to bring joy to any outdoor event or party. These inflatable structures come in a variety of sizes and designs, making them perfect for children and adults alike. Bounce Houses are made with durable materials that can withstand hours of jumping, bouncing, and sliding. They are easy to set up and take down, making them a convenient addition to any event. Whether you're hosting a birthday party, a community event, or a family gathering, a Bounce House is sure to provide endless entertainment and laughter for all ages. With their bright colors, fun designs, and endless possibilities for play, Bounce Houses are a must-have for anyone looking to add some excitement to their next outdoor gathering.

GOOD: Regular Price = Up to 5 Hours (Each additional hour just $25)

BETTER: Overnight (next day pickup after 7:00 AM) = 30% More

BEST: Multi-day =
50% off each additional day!

Moon Walker XL Bounce House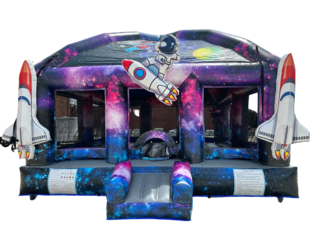 Blue Sky Bounce House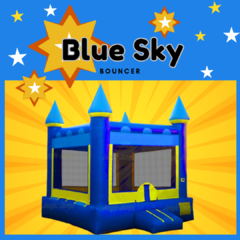 Pink Paradise Bounce House